FAQ: What types of pages can I add?
Gallery Page:
A Gallery Page is an additional location to add projects. There are a number of ways to use Gallery Pages - perhaps you want to split your projects into several different Galleries organized by Field or Year. Be creative - this is where you can customize your ProSite to look and feel just how you'd like it. Once you add a Gallery page, visit the Projects Tab to add your work to it, and then the Design tab to customize it.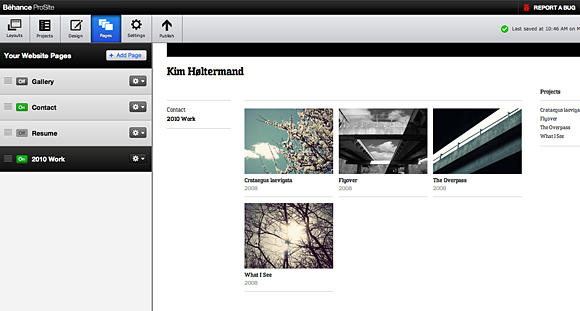 Custom:
Adding a Custom Page will give you a blank page to design whatever you'd like. Once you add a Custom Page, find it in your Pages list, use the gear dropdown to choose "Edit Page Content." Then, use the Remote to add any type of content you'd like (uploaded or embedded).
Link:
A Link Page will add a Page to your site navigation, that, when clicked, will redirect to a website of your choice. For example, if you'd like your blog to be linked to from your ProSite, add it as a Link Page, and when clicked, visitors will head over there rather than to a dedicated ProSite page.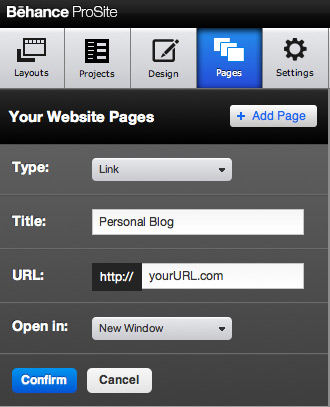 Was This Information Helpful?
Please take a moment and let us know what we can do to improve this information. If you have a question/comment that requires a response, please
contact us
instead of using this form. Thanks!
← Back to the FAQ