FAQ: Can I add Google Analytics to my ProSite?
Yes, you can easily add Google Analytics to your ProSite to track statistics like page views, referrals, etc. First activate a free
Google Analytics Account
. Then, log into ProSite and go to Settings-->Analytics and paste the profile id Google Analytics supplies you with.
Google Analytics Account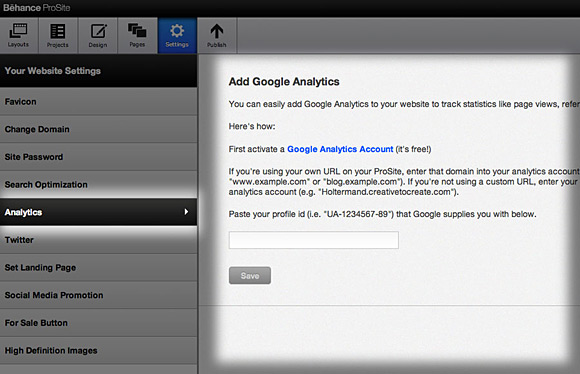 Please allow up to 24 hours for Google Analytics to sync with your ProSite.
Was This Information Helpful?
Please take a moment and let us know what we can do to improve this information. If you have a question/comment that requires a response, please
contact us
instead of using this form. Thanks!
← Back to the FAQ