FAQ: How do I use customization tools to edit the look and feel of my ProSite?
There are dozens of design elements to customize, and we make it easy for you - simply scroll down the list on the left hand column (example: dividers, page links, project links), and as as you roll over different options, you'll see a section of your ProSite become highlighted. This will indicate what each option signifies. Then, if this is the section you'd like to change, go ahead and click it. A pop-up window will appear that will give you customization instructions.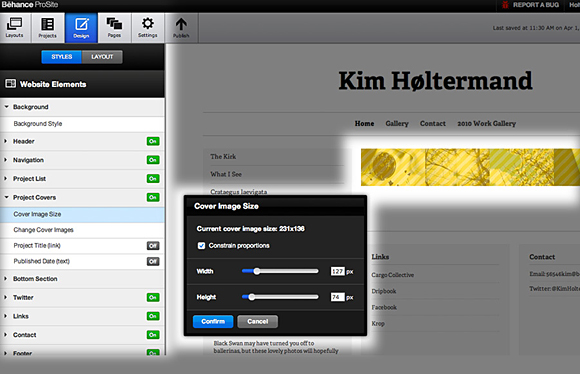 Was This Information Helpful?
Please take a moment and let us know what we can do to improve this information. If you have a question/comment that requires a response, please
contact us
instead of using this form. Thanks!
← Back to the FAQ