FAQ: How do I use ProSite to create a personalized Portfolio Site?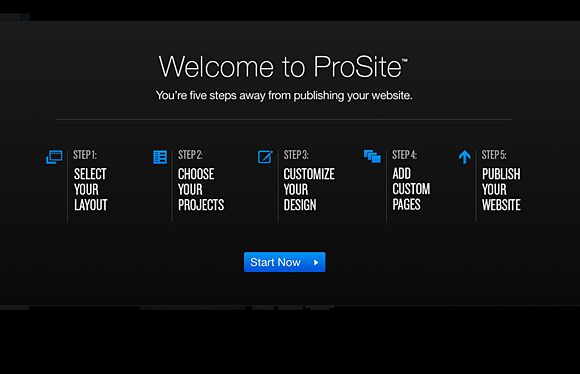 1. Choosing a Layout
First, choose a Layout that you'd like to use. You can always come back and change this later!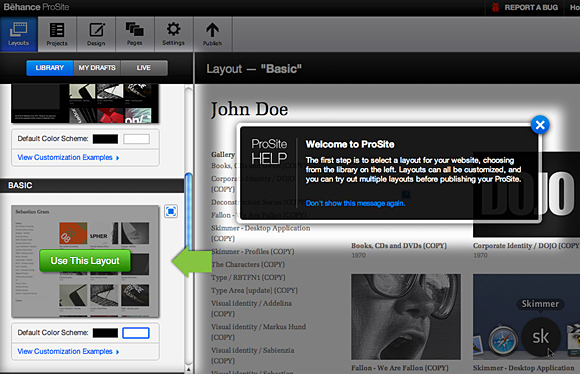 2. Choosing the Projects you'd like to add to your ProSite
Next, choose which projects from your Behance portfolio you'd like to add to your ProSite gallery. Simply drag the ones you'd like to use down into the Project List.
3.Customizing Your Design
Then, use the customization option in the Design Tab to create the look and feel of your ProSite. There's a lot in here, so experiment! Be sure to check out Website Elements, Project Elements, Layout, and Styles.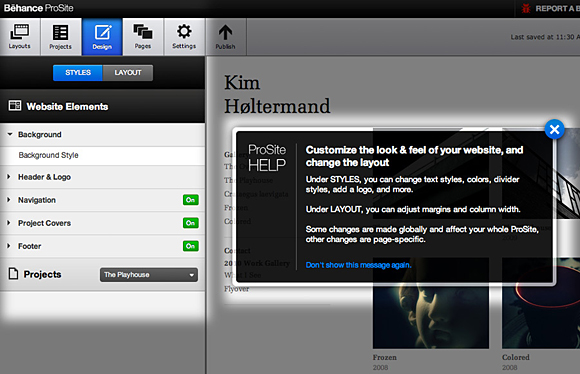 4. Adding Custom Pages (more gallery, a contact page, and much more)
Next, add any Custom Pages that you'd like. You can add more Galleries, Linked Pages, or Custom Pages filled with whatever you choose.
Publishing Your ProSite
When you're happy with the look and feel of your customized ProSite, go ahead and Publish. Even after your ProSite is live, you can continue to optimize and make changes, or work on a different layout.
Was This Information Helpful?
Please take a moment and let us know what we can do to improve this information. If you have a question/comment that requires a response, please
contact us
instead of using this form. Thanks!
← Back to the FAQ