FAQ: I want to use ProSite but don't want a Behance portfolio. Is this possible?
While you must have Behance account and profile in order to use ProSite, you can set all your Behance projects as Restricted (so your portfolio on the Behance Network will be empty), and still display these projects in ProSite. Visit the Basic Info tab of your Behance project to adjust Visibility Settings.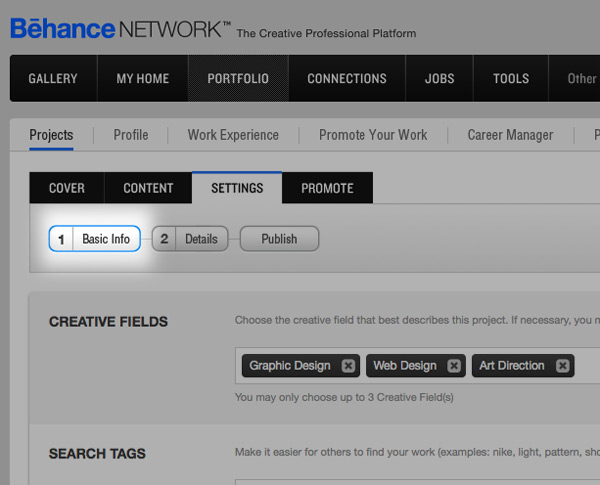 Was This Information Helpful?
Please take a moment and let us know what we can do to improve this information. If you have a question/comment that requires a response, please
contact us
instead of using this form. Thanks!
← Back to the FAQ
321 Followers
@vyaprakova Unfortunately, we cannot impact google search results. New content should update in a couple weeks!
About 11 hours ago
Follow Us Now