FAQ: How do I upload my work to ProSite?
ProSite is powered by The Behance Network, the world's leading platform for creative professionals to upload and broadcast their work. If you already have a Behance account, you can simply choose which Behance projects to sync with your ProSite. If you are not yet a Behance Network member, please sign up and use the Behance Project Editor to add as many projects as you'd like.
For more about uploading projects, visit the Behance Network FAQ:
Creating and Editing Projects
If you already have projects on Behance: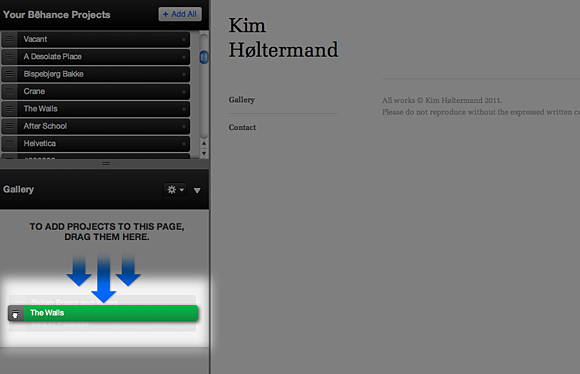 To upload work to Behance:
(For a more in depth look,
see this section
)
Was This Information Helpful?
Please take a moment and let us know what we can do to improve this information. If you have a question/comment that requires a response, please
contact us
instead of using this form. Thanks!
← Back to the FAQ